Behaviour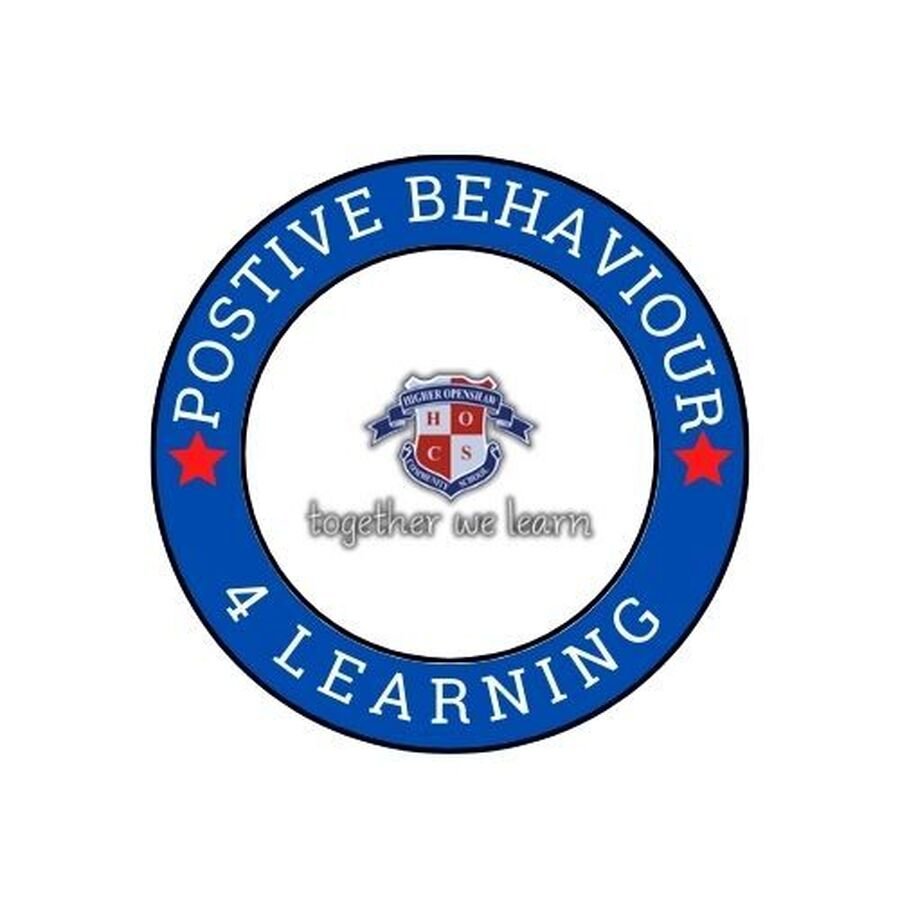 We believe it is really important that we nurture and promote the behaviours linked to our core values and ethos of Higher Openshaw Community School.
Higher Openshaw Community School is an inclusive school. We are committed to promoting respect, fairness and social inclusion and these principles are underlying within the behaviour policy. We are committed to improving outcomes for our children and staff and promoting good relations across the whole school community.
Promoting positive behaviour goes beyond ensuring compliance and children doing as they are told. Therefore, all of our staff, through their interactions with the children, will be promoting our values and the associated behaviours. However, in maintaining order across the school, we shall also be talking about our four very simple school rules which we expect everybody to follow.
Be ready to learn
Be respectful to all
Be safe
Be resilient
Principles
Every child has the right to learn but no child has the right to disrupt the learning of others
Everyone has a right to be listened to, to be valued, to feel and be safe. Everyone must be protected from disruption or abuse
Higher Openshaw Community School is an inclusive school; all members of the school community should be free from discrimination, harassment, victimisation and any other conduct that is prohibited by or under the Equality Act 2010
It is expected that all adults – staff, volunteers and governors – will set excellent examples to the children at all times
We seek to give every child a sense of personal responsibility for his/her own actions
The school's Behaviour Policy will ensure that there are measures to encourage good behaviour, self-discipline and respect, and prevent all forms of bullying amongst pupils; it also provides guidance on use of reasonable force
Where there are significant concerns over a pupil's behaviour, the school will work with parents and carers to strive for common strategies between home and school
The school will seek advice and support from appropriate outside agencies where concerns arise over a child's behaviour
The school's Behaviour Policy will clearly reflect the school's approach to exclusions
Where necessary additional plans to support children with specific behaviour needs will be put in place to make every effort to support children to have every chance of being successful.
The school will fulfil its' legal duties under the Equality Act 2010 in respect of safeguarding, children with special educational needs and all vulnerable children
The school will keep abreast of current issues and initiatives with regard to Health and Safety at Work Act 1974 and related regulations
Rewards & Sanctions
It is recognised that on occasions sanctions may be necessary to demonstrate that seriously inappropriate behaviour is unacceptable; to express the disapproval of the community; and to deter other pupils from similar behaviour. The Board of Governors will monitor the School in this regard.
It is recognised that sanctions will enable the pupil to reflect upon and learn from their behaviour and make reparation wherever possible. Because of the focus on positive behaviours and the opportunities for pupils to learn from their mistakes, the Board of Governors expects lower than the national average rates of exclusion.
Some pupils, for example those with special educational needs, physical or mental health needs can experience particular difficulties with behaviour and the School will seek to ensure that such pupils receive behavioural support according to their need. However, when making decisions the School must balance the needs of the individual with those of the School community and where pupil behaviour places others at risk, the safety of the pupil body as a whole is paramount.
The Governing Body works with all members of the School community to understand the pupils and their circumstances and believe this relationship is an important part in building a strong learning community.
The behaviours we expect to see are made clear to the children on a regular basis. These are recognised and rewarded in a variety of ways. However, where children make inappropriate choices or behave in a way that is not acceptable, the approach to resolving that is clearly and consistently followed across the school. Whilst our approach is consistent, the consequence given might vary as there is not a 'one size fits all' model. We train our staff and senior leaders to explore the severity of the behaviour, the child's individual needs and the context in which the behaviour has taken place when deciding on the most appropriate consequence.
If you are ever concerned about the behaviour of a child, we would encourage you to speak to your child's class teacher in the first instance. If you are not able to resolve your concerns then you can contact one of our senior members of the Leeadership Team.
Mr Thackway - Deputy Headteacher
Mrs Mellor - Assistant Headteacher
Mrs Hutchinson - Safeguarding Lead & Attendance
Mr Dent- Headteacher
At Higher Openshaw Community School, we believe the focus should be on the positive. Therefore, we try to separate the behaviour from the child and ensure they understand every day is a fresh start and they are loved no matter what. Relationships matter and this is why our approach goes beyond simply maintaining an orderly and compliant school.
ClassDojo is a simple, safe classroom management app that helps teachers encourage students in class. At Higher Openshaw Community School we want to help them focus on building important life skills such as working hard and participating. We encourage this by embedding the pupil reward system with the School RESPECT values.
Although rewards are central to the encouragement of good behaviour, realistically there is a need for sanctions to register the disapproval of unacceptable behaviour and to protect the security and stability of the school community.
Class Dojo is therefore also linked to the consequences and sanctions system and is used to highlight pupil bad choices throughout the whole day.
Conflict Resolution
At Higher Openshaw Community School we take great care and process to resolve any conflicts which may arise between pupils. This is firstly done through children reporting any problems to a member of staff. All parties involved including any witness will then discuss what has happened (scribed if necessary) to get a fair reflection of the situation. A member of SLT or the mentoring team will then investigate and gather a verbal account from both sides.
Children will then sit together, discuss what's has happened and how it has made the other person feel in our making a change sessions. Appropriate sanctions if any will the be made based on our behaviour policy.
To read our latest behaviour policy see the enclosed document file under our policy section in the homepage.
| Name | |
| --- | --- |
| Dealing with Violence & Aggression Policy SEP 2022.docx | Download |
| Disability Equality Policy SEP 2022.docx | Download |
| Home school communication Policy 2022.docx | Download |
| Managed move policy 2022.docx | Download |
| Physical Intervention policy Sep 2022.docx | Download |
| School Complaints procedure & Policy SEP 2022.docx | Download |
| Suspensions & Exclusions Policy SEP 2022.docx | Download |
| Well-being Policy 2022.docx | Download |
Showing 1-8 of 8