Headteacher's Welcome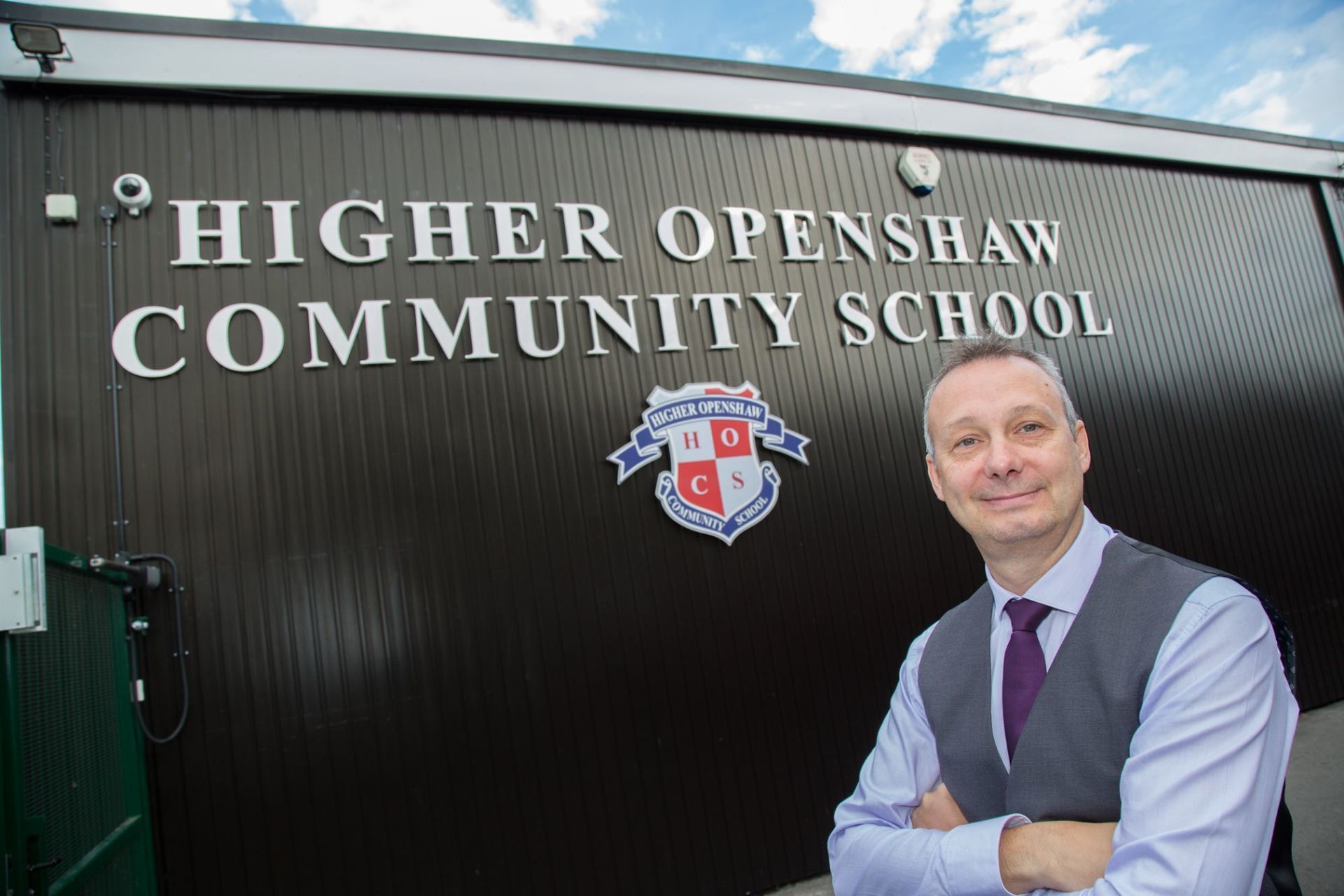 Welcome to Higher Openshaw Community School. I hope that by using our website we can convey the most up to date information about what is happening at our school. You can also follow us on twitter facebook and via 'Our Schools App', downloadable from Android.
Higher Openshaw Community School is a multicultural primary school located in the vibrant city of Manchester! We believe that every child is unique and has the potential to thrive in a safe and supportive enviroment. Our school is committed to providing an inclusive education that fosters respect,empathy, and sense of responsibility towards oneself, others and the community.
At our school, we encourage our students to take care of themselves by promoting a healthy lifestyle, both physically and mentally. We believe that a healthy body and mind are essential for a student's academic success and personal growth. We focus on developing strong relationships among our students, and we teach them to take care of each other.
Our school promotes a culture of kindness, compassion, and team work. We believe that working together helps our students learn valuable life skills such as communication, problem solving, and empathy.
Our school is also is also committed to making a positive impact in our community. We teach our students to take care of the community by promoting active citizenship, community service, and enviormental responsibility. We believe that by instilling these values in our students, we can create a better world for everyone.
Our multicultural school welcomes students from diverse backgrounds and celebrates the richness of our differences. We offer a broad and balanced curriculum that promotes academic excellence, creativity, and critical thinking skills.
We provide a wide range of extra-curricular activities that cater to our students' interests, including sports, arts, and music.
We are proud of our school and the positive impact we have on our students' lives. If you are looking for a primary school that prioritizes the well-being of its students and fosters a sense of community, then our school is the perfect place for your child. Contact us today to learn more about the admissions process and how we can help your child reach their full potential!
If you need any further help please don't hesitate to contact us.
J.Dent
Headteacher