Headteacher's Welcome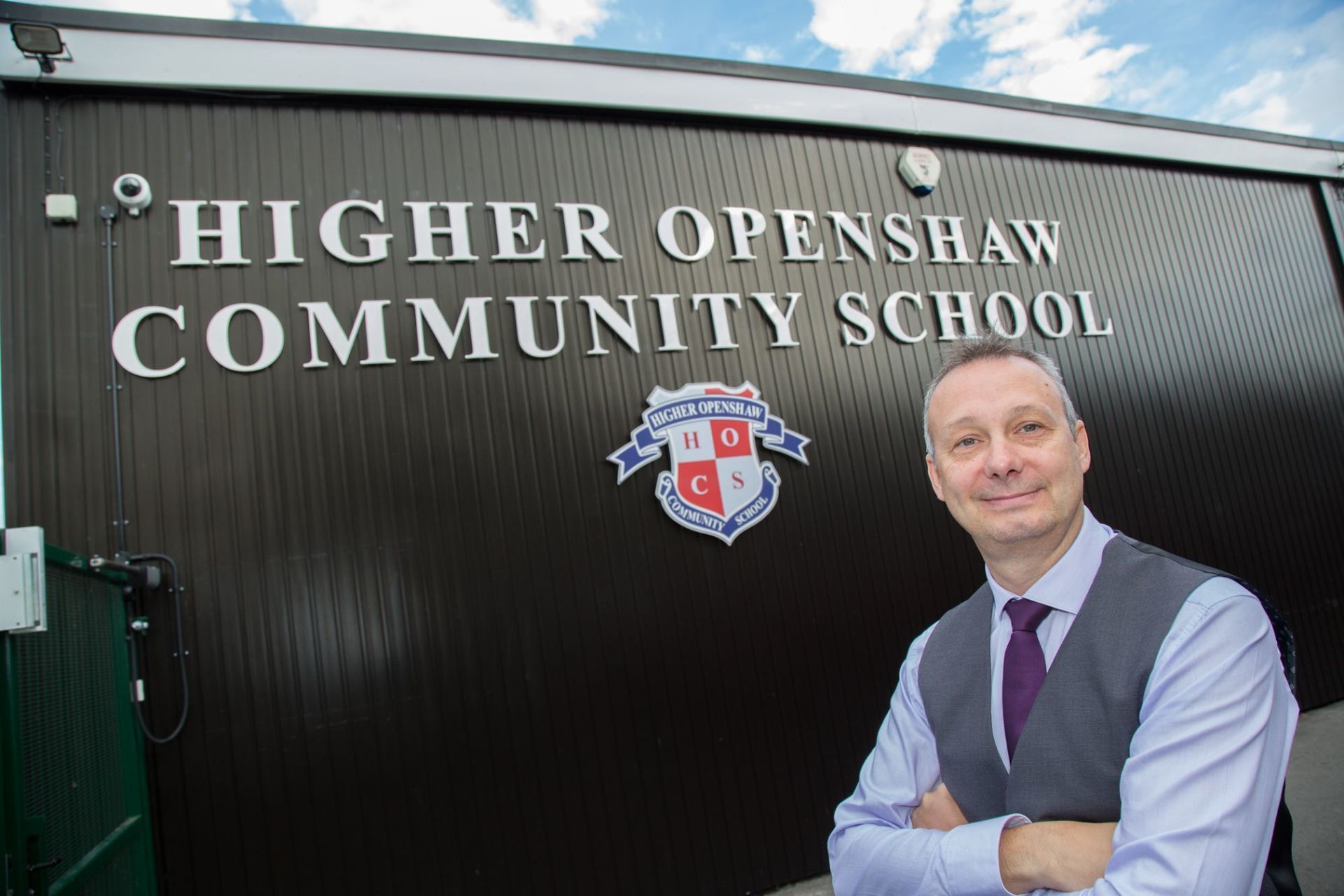 Welcome to Higher Openshaw Community School. I hope that by using our website we can convey the most up to date information about what is happening at our school. You can also follow us on twitter and via 'Our Schools App', downloadable from Android.
I believe that our school is special because it seeks to work closely with parents and the community for the benefit of our pupils.
At Higher Openshaw we believe that your child deserves the best and we aim to provide outstanding learning opportunities and interesting curriculum enrichment activities both within school and on external educational visits. We place great emphasis on education 'the whole pupil', and make no excuses for having high expectations of our pupils.
Our staff are totally committed to working with your child to achieve the highest possible standards and outcomes. In order to achieve the very best, our children must be confident that school and home are working together to celebrate their achievements, to encourage good behaviour and attendance and to support them through times of difficulty. As well as offering a broad, creative curriculum, we spend a lot of time promoting healthy lifestyles and British values. Through the different variety of parental communication provided we hope that parents can feel connected to school.
If you need any further help please don't hesitate to contact us.
J.Dent
Headteacher